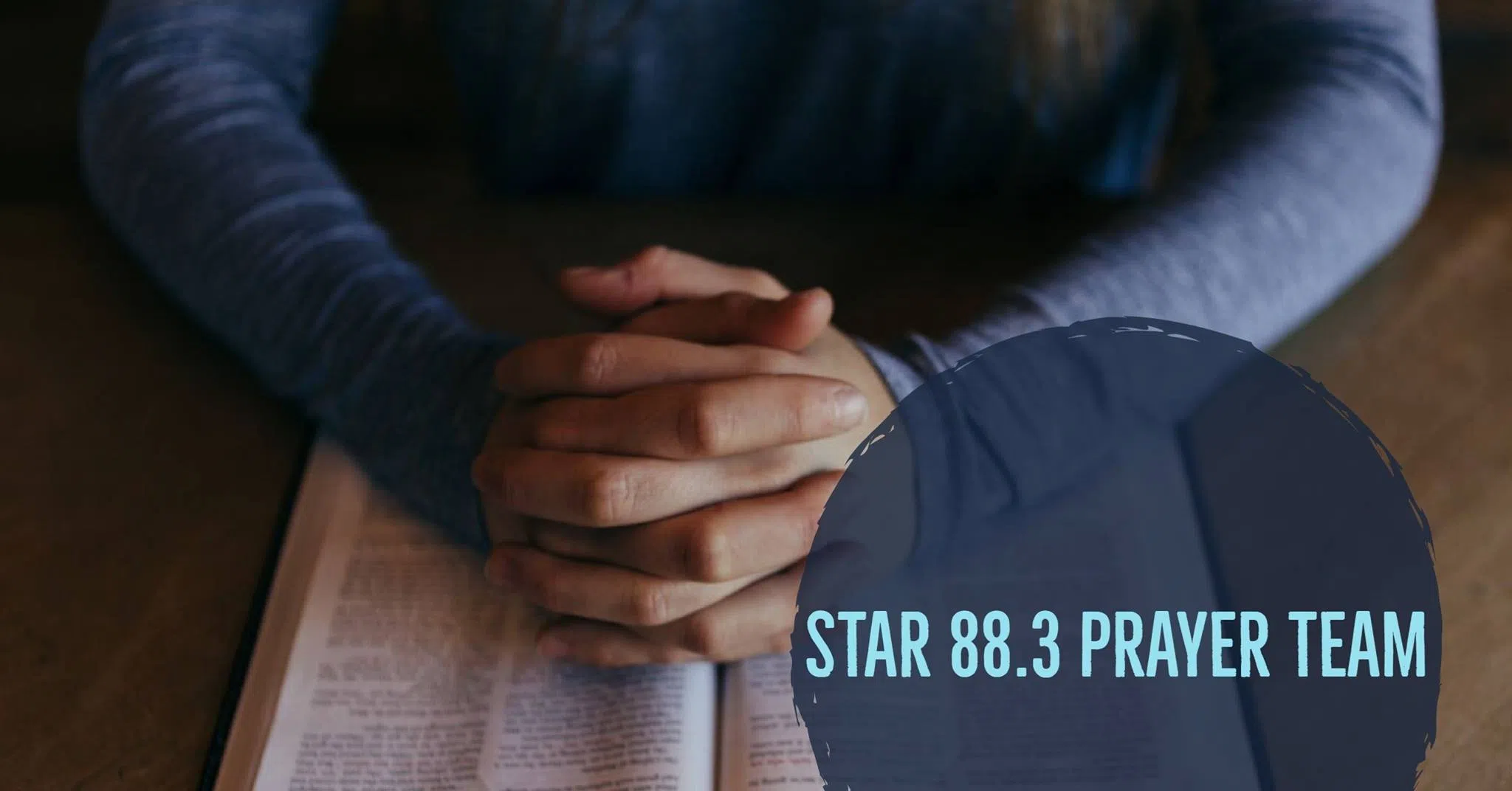 If you or someone you know has a special prayer request, we'd be honored to pray for you! The information you provide below will be delivered to the STAR 88.3 Prayer Team. All prayer requests are KEPT CONFIDENTIAL and will NOT BE mentioned on-air, or published on-line on any STAR 88.3 media platform.
If you are in a life threatening situation that needs immediate attention, please call 1-800-525-LOVE (800-525-5683) and you will be connected with someone immediately.
By submitting your prayer request to STAR 88.3, you understand that your first name, location and prayer will be shared with the STAR 88.3 Prayer Team and perhaps with other employees of STAR 88.3. For the sake of others' privacy, please refrain from using any person's last name, city, phone number, and other personal information where persons could be recognized and-or identified.
We encourage you to keep us updated on your prayer request so that we can not only continue to keep it in prayer but to celebrate how God has answered your prayer.